About Us
About Psylicious Management
Psylicious is an International Psychedelic Artist & DJ Management. It's business to provide Artists and Djs with full Management catering for the ever growing Psychedelic Trance & Psychedelic Dance music scene.
Psylicious Management is constantly evolving and complimented with an eclectic mix of new & established Acts, DJ's and VJ's, each delivering their own zest to the Psychedelic Trance music scene.
Dealing direct with promotions and party organisers World Wide ensures all parties involved are given a quality, friendly and experienced service.
We provide a full management service for Artist Live sets, DJ, VJ and event that includes:
Artist & Dj Bookings.
Album tours.
Album release Pr & Marketing.
Additional Pr & Marketing for your event.
Full Pr & Marketing for all event types & World location.
Event & Promotion Management
Event & Promotion Management services are also available from Psylicious Management. With over two decades of experience and knowledge, coupled with National and International net working enables Psylicious Management to execute and provide an efficient and productive service for your event, festival or stage. To discuss your requirements please contact us.
Booking Our Artists, Acts & Djs
To book our Artists, Acts & Djs please use the contact page. You will also recieve from us additional promotion support; your event / party being added to our web site and you will recieve promotion support within our various online social networking groups and pages. To discuss your booking requirement please contact us.
Please call back to visit us for updates of new content. Subscription to our newsletter is available, you can unsubscribe at any time by visiting the newsletter page.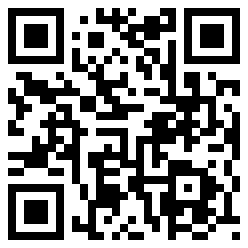 Advertising
If you are a Record Label or Party Organiser you may wish to take advantage of advertisement opportunities on our web site.
We offer banner hosting, news content, and we can insert your party info into the Events section. To discuss advert rates and news content please contact us.
Our banners are sized 468×60 pixels.
PR & Marketing
On line marketing campaigns that make a difference!
Psylicious PR & Marketing carries both passion & enthusiasm within all fields covered, providing you with competitive tailor made campaigns to suit your requirements and catering for your own individual environment.
Are you an Event / Party or Festival or even an Artist or Record Label?
We can provide your PR & Marketing campaigns for:
Album launch tours.
Label Launches & Album releases.
Additional Pr & Marketing for your Festival / Event / Party.
Full Pr & Marketing for all event & festival type & world location.
Past PR & Marketing campaigns have included:
Record Labels

Phantasm Records
PsyCore Records
Geomagnetic Records
Moonspirits Records
Kundalini Records

Festivals & Events

Shamania Festival
Waveform Festival
Waveform Benefit
Sunrise
Artists & DJ's

Cosmosis
John Phantasm
Safi Connection
Ed Tangent

Zetan Spore
Psykia
Other
AudioAddictz Psy Trance Radio
Visual Rhythm
Revolve Magazine

Please contact us to discuss your requirements.
Psylicious Radio
May 2008 saw Psylicious Radio move to its permanent home AudioAddictz. AudioAddictz Psy Trance Internet Radio station is based in the UK, serving a World Wide audience with the many wonders of Psychedelic trance music. The growing of Psytrance Internet Radio Stations is important to the scene, keeping it alive off the dance floors and straight into the comfort of your own home or work place.
AudioAddictz runs it's station continuously 24/7 and has featured some major shows with up to 40 Acts and DJS. Psylicious Radio is featured every last Wednesday of the month.
Guest mixes & sets are featured on each Psylicious show, past guest mixes and live set's have included names such as; O.O.O.D, Safi Connection, Ed Tangent, Twisted ReAction as well as the "Resident Showcase" and "Label Showcase" concepts that have drawn listeners to shows each night as well as the 'play it again' and down load show feature.
DJ's / Artists / Record labels and even Parties organisations are welcome to enquire about being showcased on Psylicious Radio. To find out more contact us.

Introducing residents for Psylicious Radio
TRANSJUICER - NL

PSYKIA - IT / UK
EARTHANGEL - UK
EXTRINSIC - UK

MEGHAN - USA
AURICLE - AU

DJ SSK - USA
To view radio show schedules & dates
Turn On, Tune In & Drop Out.......
Psylicious Radio in association with AudioAddictz Psy Trance Internet Web Radio.