Interview with Dhuna
If your ears have never tuned into the magical soundscapes that transpire from DHUNA, I urge you to stop what you're doing and listen to what DHUNA is all about. If you're obsessed with electronic music enhanced by a range of organic enriched instruments, then you will, no doubt, become obsessed with DHUNA.
Originating from Poland DHUNA was established by its founder and leader, Dariusz Stawicki. Now based in London, DHUNA is enriched with lead vocalist Rena Biring (Psibindi) and Sebastian Nawrocki, who is the new multi percussionist.
Since their critically acclaimed album releases 'The Return' and 'No Doubt', DHUNA have captured the imagination of many musicians. This in its self has lead DHUNA to collaborate with producer Andreas Markitanis and many other inspiring musicians.
Not only has Dariusz established DHUNA, but also the Higher Taste Project that is a record label, onsite recording studio and an installation and manufacturing company for pro audio and live sectors, also supplying high quality performance cables.
Following on from their live performance at Earthdance London 2015 where DHUNA touch souls with their musical wizardry, it gives me the greatest pleasure to introduce to you all DHUNA's founder and composer Dariusz Stawicki to the Psylicious interview table.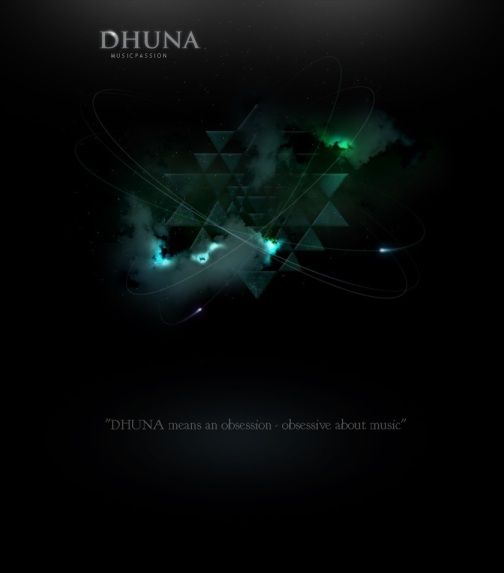 Dariusz and Rena, many thanks for your time to answer some questions for your fans, old and new. You had a busy year in 2015. What were your highlights?
We had some great gigs last year in Poland and London. Inspiral, Dharma Festival and Earthdance were definitely highlights for us.
Dariusz, what inspired you to follow a path within music? Did this start for you at an early age?
It doesn't matter what age you start. Music is inside you. For me, music is a big part of my life as I actually started when I was 7 years old. Quite a long time for me, but I still can't breathe without it.
Every change in my life, inspires me a lot. Actually, everything in life inspires me. Sounds of nature, and of course great composers such as Vangelis, film composers and various electronic music projects from other artists. In the psychedelic world, I like Sphongle, Orchid Star, Carbon Based Lifeforms (who we supported a few years ago) and my latest discovery in chill out is Crystal Vibe.
Prior to DHUNA you were involved with the duo Neuron Gates with Dominik 'Dodo' Markiewicz. You then became inspired by the sounds of psychedelic along with its culture. What was the main reason for creating DHUNA and what direction did you envisage DHUNA to take?
My journey with electronic music was an evolution from classical el-music in the early 90's. I was always looking for something fresh and unusual that opened people's horizons. From improvisation to any forms of music. A good friend of mine Lucas showed me what a good psychedelic experience was. And that is how I started. I remember that I spent the next few days listening to all the different types psy albums he gave me and I was completely crashed in a positive way.
At the beginning Dhuna was created to be a more progressive and psy-trance project. We are aiming for a double album next year, which will not only touch on ambient music but also explore our progressive side, which is how Dhuna was created. We would like to go back to our roots and show you a different side of Dhuna.
Naturally with any band, it has an ethos behind it. How did the band member connections transpire with you Dariusz and what are the qualities behind each member?
There wouldn't be a band without the effort. Personally I don't think that we are looking for a connection, as this happens when you are in the right moment, which we love. I am happy and grateful that people who are involved in Dhuna, have the same mentality as me.
The qualities that each member of Dhuna brings collectively are first and most importantly good friendship and strong life experiences. Secondly, our passion for music. Different perspectives and point of view, which is what we like about each other.
You have released two albums 'The Return' and 'No Doubt', when will DHUNA fans expect to see a third album from DHUNA?
Our new album is in the pipeline for next year and we plan to release a four track EP this summer (digital release only). We have already started working on recording new tracks and ideas. More information about the EP coming soon...
As a band DHUNA have played at many events and festivals over the years. What have been your bands highlights so far?
There have been lots of highlights, with many great gigs and audiences. Our European tour in 2013 was definitely a great summer. We began the tour at Solstice Festival in Holland and then moved onto Poland for Goa Dupa and then hit the road onto Lithuania for Yaga Festival. That was quite an adventure for the band!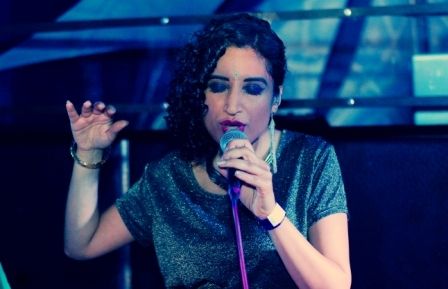 Dariusz, you are involved with a small festival in your home country, Poland. How did this concept come about for you and how was the festival for you all?
Last summer, we made a very nice festival with many artists from around the world. Higher Taste Project will be looking to do a small festival next summer in Poland with some top artists who are ready to support this concept.
One of your highlights in 2015 was playing for Earthdance. What does Earthdance mean to you and how does DHUNA fit into the Earthdance Global concept of being the largest dance collaboration on the planet?
Earthdance was a real highlight for us last year. The event is recognised around the globe and it was an honour to be part of the energy and peace concept. We really enjoyed our performance. The audience were responsive and supportive which in turn, gave us lots of good vibe and energy.
As well as DHUNA you also run the company Higher Taste Project that is not only is a record label, but also a recording studio and provider to the pro audio and live sectors. What was the idea behind Higher Taste creation?
Higher Taste is about connection of good energy, people and doing things to a high quality. This is an invitation for all who are open to receive it.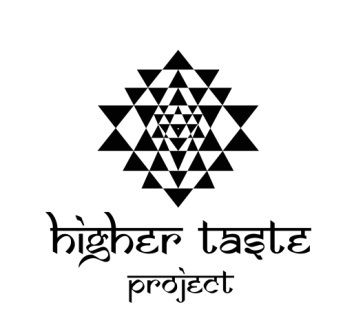 Dariusz, you also manufacture and supply high quality performance cables. For all the techno heads out there with their own studios and set ups, having used cables from you what can I say… exceptional quality and clarity! How did this all start and where can readers purchase cables from you?
I remember when the cable for my AKG headphones broke and I had to buy a new one. I decided to try making one, rather than buying it. That is how I started it. Now we are selling cables globally to personal clients, recording studios and AV installation. You can visit our website
www.highertasteproject.com
for information about our products.
With all your projects combined, what are your plans within the immediate future?
Over the next few months, we will finish the digital EP and continue working on our next album. We are also preparing for a big tour in next summer to celebrate 15 years of Dhuna. We also have plans to head to Goa next season and launch our music in India.
Dariusz and Rena, it has been a pleasure to catch up with you. Thanks once again for your time. Before we finish do you have any DHUNA words of wisdom you would like to share with our readers?
Enjoy life as always, and take the best parts of it. We hope our music takes you to a deep space within. Let's fly!
Follow Dhuna Online:
Photo Credits: Sati
Images courtesy of Dariusz Stawicki and Rena Biring. Interview feature by Psylicious. Not to be reproduced without permission.